Experience the finest quality Turkish Style Towels in India!
It's a Towel. A Throw. The perfect accessory
Experience our superior quality Premium Towels woven from the best cotton in contemporary styles and shades.
The Greenleaf co. towels are guaranteed to be a statement PIECE IN YOUR Restroom.
A creator scope of customarily lingered Turkish bath towels that add extravagance to regular day to day lifestyle.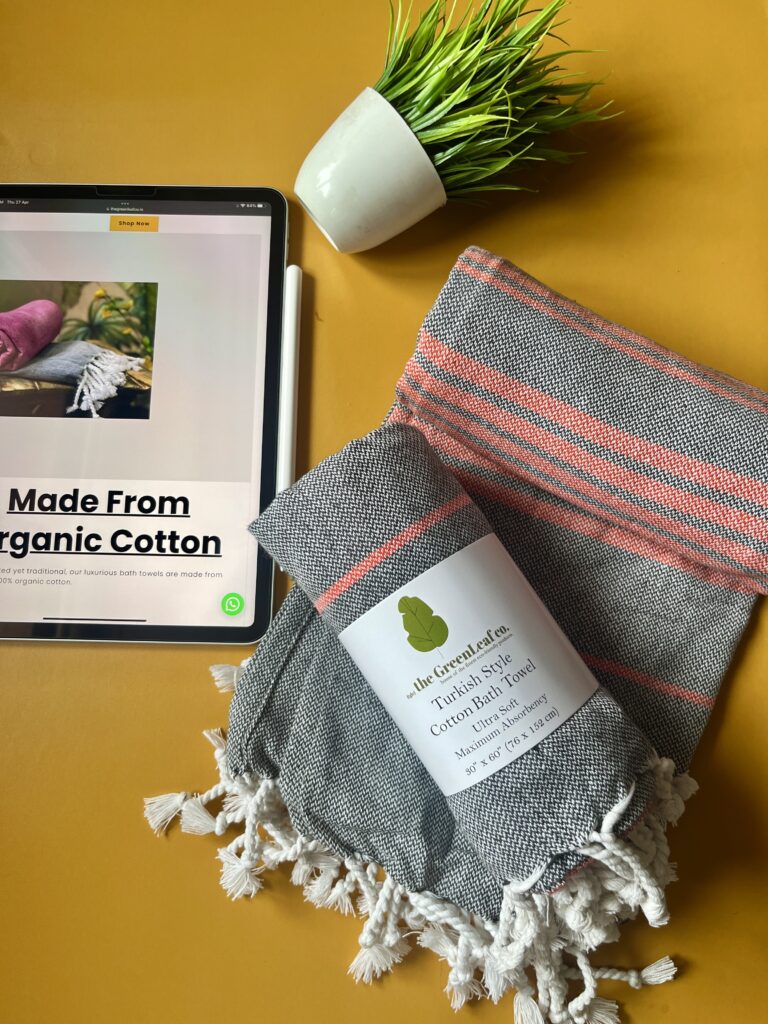 Sophisticated yet traditional, our luxurious bath towels are made from the finest 100% organic cotton.
Using the yarn to its full potential, AirDrop technology is a clever technique that takes spinning cotton fibers (100%) and traps them with air.
Modern & one of a kind Towels
These towels are velvety soft, and so gentle on your body and the environment.
These products are specifically designed and crafted to be durable, breathable and incredibly absorbent. The Organic Collection is ethically and sustainably made, and dyed using only eco-sensitive dyes that are perfect for sensitive skin.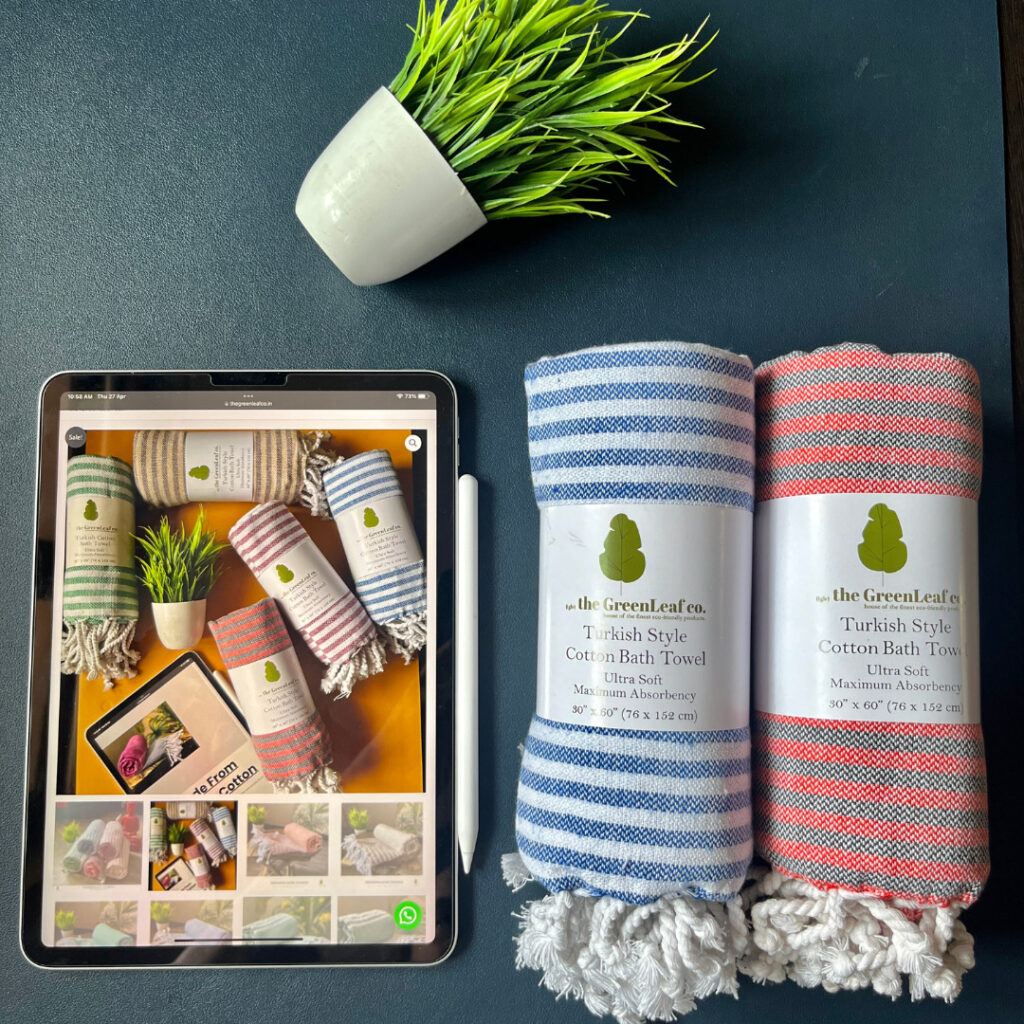 The Husband-Wife Duo from Kolkata
The Greenleaf co. was started by the husband-wife duo ( Sharad & Shubhangi ) from the city of joy, Kolkata.
It all started from a small trip where the husband was sharing this beautiful story from O Henry's ' The Last Leaf '. In the story, maybe if Mr. Behrman had something to cover his body, he would not be wet for long that night in the rain, while he was painting the last leaf and perhaps he could have been saved. There we had it, the idea of ' the Greenleaf co' was born.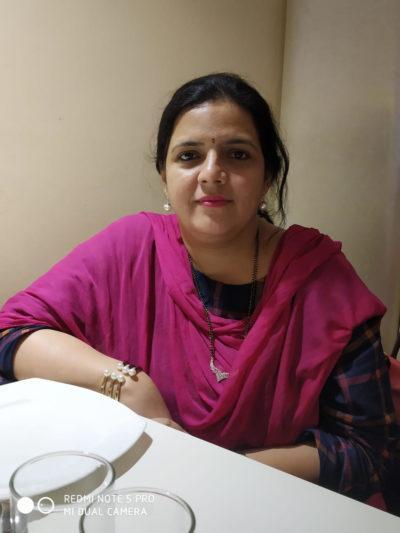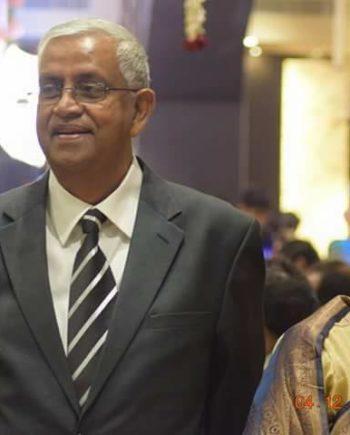 Dr. Ramesh Chandra Pathak